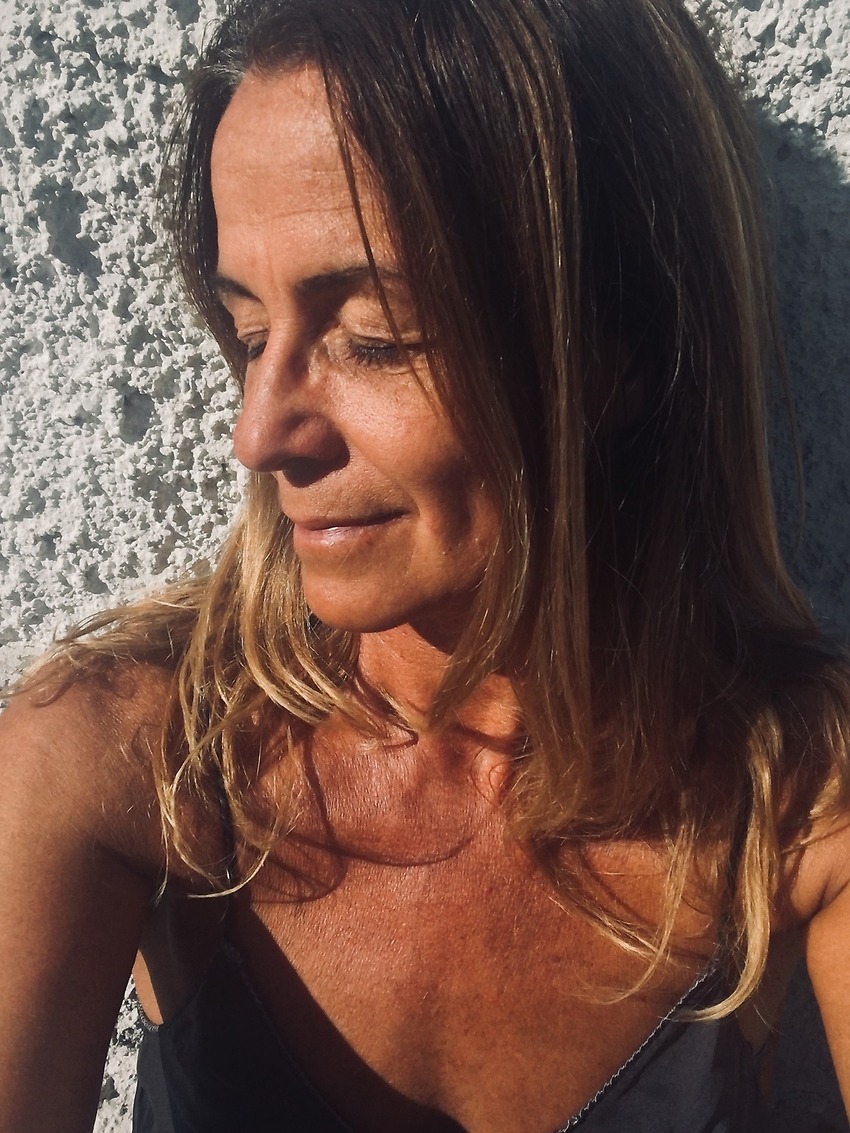 With Anna Pilotti, Casa del Alma Mallorca
A contribution to our Bodies and the Joy of living Being You (Datum för våren 2021 presenteras i oktober)
Bodies are intelligent beings​. They know. And we know. Yet often we deny that we know and think that others know better and have the answers. What if we instead could empower each other to know that we know? I wonder how that could change our relationship, our families, our job and our living on this planet?

These days are a contribution​ to our bodies and the joy of living.It's about accessing our abilities rather than focusing on the problem weather that is pain , tensions or every day issues big and small. My retreats are about listening to the body, to reconnect with Your cellular Consciousness , relearning our first language , the language of energy. Using the tools of Yoga including the Ancient basic tools of alignment that invites you to choose more ease and Lightness in every posture in the book.
It's an invitation to more of You. Into the Lightness of your Being and into the
Lightness in movement. It's not so much about the doing as it is about the receiving of
... You! Being the Joy of You!
I invite you to various techniques of breathing, presence and the space of being. I play with the amazing tools of Yoga that I truly adore and that has been a companion for the past 30 years.
I use various meditation from various teachers and cultures. I like to mix them into a colorful blend of juicy contributions for Your living!
Soul Contributor - Helene Blomkvist, hostess at La Casa Magica, will come into our retreat.Helene has a deep knowledge about, and experience of, exploring many different yogaforms. Her gentle, yet powerful approach supports you to open your body, your soul and all your senses. With nature as her source and her guide she creates time to listen inwardly and space to let go of all sense of pressure, ambition and result. With us she will guide us in:
Yin&Acuball is a therapeutic class where all muscles are cared for effectively with a warm ball. The heat opens the blood vessels and stimulates circulation.
Flyingyoga is the kind that gives you wings! Expanded energy and a sense of lightness and freedom comes through effective stretching and soft relaxation in the swing.
About - La Casa Magica - Son Negre, Felanitx
La Casa Magica is set on top of a small hill in Son Negre, located on the outskirts of Felanitx on Mallorca's southeast side. The house contains space for community, but is also large enough to accommodate its own nook to be alone..
A fantastic garden with a small orange grove and spice garden, surrounded by natural "wild" environment of pine, almond and olive trees. During each retreat we go for one day together to the beach of Cala Mondrago to sunbathe & swim and hike at the cliffs along the sea. We stop at a cliff ledge for a while to do yoga with the sea open in front of us.
Price: €1180
Included:
• Accomodation in shared room with toilet and shower.
• Brunch and dinner.
• Self-prepared snacks such as smoothie bowls
• Access to electrical bikes for beach trips
• Eight yoga occasions
• Lecture
• Personal Bars treatment
• Fire ceremony
Not included:
• travel costs to and from Mallorca/La Casa Magica
Book here >